Sóley (Iceland) Mother Melancholia
---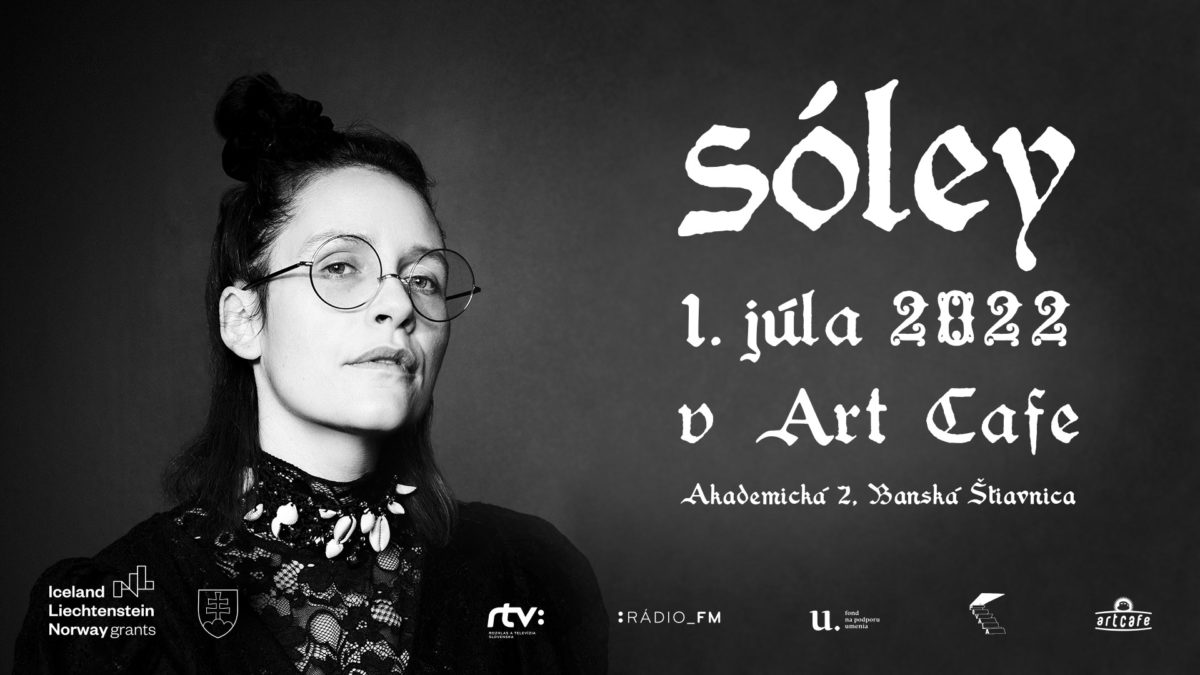 Known for her delicate compositions, soaked in dream-like surrealism, Icelandic musician Sóley has attracted a huge following since launching her solo career back in 2010. On July 1st, 2022, after 20h00 CET you will be able to hear her live in Art Cafe!
Her 2012 single 'Pretty Face' went on to generate an enormous amount of buzz, and quickly became a viral sensation. Now, with three solo LPs under her belt, Sóley is preparing to debut a completely new sound via the release of her new concept album, Mother Melancholia, on October 22nd. But until that happens, Sóley will travel around Europe with Mother Melancholia and introduce herself also to the Štiavnica audience. Banská Štiavnica will also be its only Slovak stop this summer!
Described by the artist as "Nosferatu meets Thelma and Louise in a vampire church under the watchful eye of David Lynch", Mother Melancholia is the soundtrack to the end of the world as we know it. As a self-confessed news addict, Sóley became obsessed with the idea that the world is ending. Having surrounded herself with real-life stories of global warming and patriarchal politics she couldn't shake the feeling that she was going to die. This feeling was so all encompassing that it sparked the idea for a new project.
Could there be a soundtrack for the last days of humans on earth?
How would that sound?
– – –
Tickets available at: https://tootoot.fm/sk/events/62ab10e5d02c5c07f8004eab
As part of the SLICE, Slovakia Icelandic Cooperation in the Development of Small Cultural Centers project (CLT02019), this event was financially supported by the citizens of Iceland, Liechtenstein and Norway through EEA Grants and co-financed from the state budget of the Slovak Republic and OZ Povala's own resources.
This event was also supported from public funds by Slovak Arts Council