EVERYWHEN Intermedia Dance Performance / Reykjavík 27.5.2022
---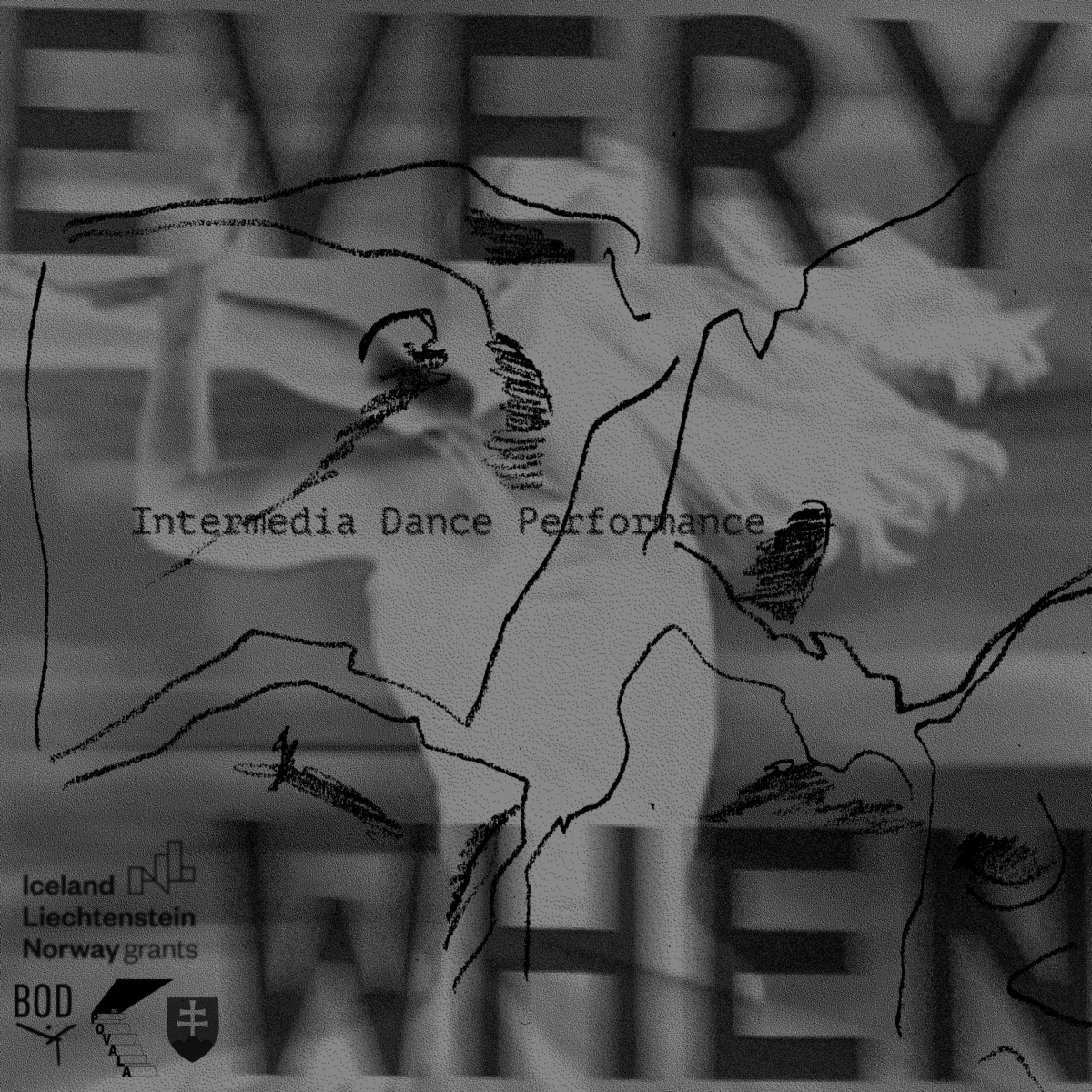 We worked for almost a year preparing the amazing dance show in Reykjavik, called EVERYWHEN.
EVERYWHEN orbits around two sides of life – the personal and the political. An often caring, gentle and well-meaning personal life is contrasted here with the reality of the social individual, who can often be sinister, vengeful and hateful. But how can we be critical to our own worldviews when they are created by those closest to us?
The performance was created by an international female collective – dancer Soňa Ferienčíková /SK/, digital visual artist Mária Júdová /SK/ and sound engineer Alexandra Timpau /RO/. On Friday, 27.5.2022 at 20:00 we will present it in the local dance hub – Dansverkstæðið – in the center of Reykjavík, Iceland. After the performance, there will also be a discussion with the authors. Thanks to the local team of René Boonekamp and the Rockall association for organizing the event: Juliette Louste, Janosch Kratz, Klāvs Liepiņš, Vikram Pradhan, Cristina Agueda. Slovak team and performers: Sonja Ferienčíková, Mária Judová, Alex Timpau, Zuzana Frištiková and Ints Plavnieks.
FB event: https://www.facebook.com/events/1255092744894486
When: Friday 27th of May 2022
Doors open: 19:30 Performance: 20:00
Where: at Dansverkstæðið (Dance House Iceland), Hjarðarhagi 47, 107 Reykjavik
Price: 2300kr
Tickets: https://tix.is/is/event/13322/
More information about the SLICE project, within which this event is held:
OZ Povala implements a project supported by a grant from Iceland, Liechtenstein and Norway through the EEA Financial Mechanism. Financial support of the event in Iceland: The "Slovak – Icelandic cooperation in development of small cultural centres" – SLICE project, benefits from a € 111 039 grant from Iceland, Liechtenstein and Norway through the EEA Grants. The project has been co-financed from the State Budget of the Slovak Republic in the amount of 16 656 €. The main aim of the joint project is to bring cultural activities to young people, seniors and excluded communities. If you want to know more about programs and projects financed by the EEA Grants in Slovakia, visit www.eeagrants.sk